Here's what you'll love about the best wedding venue in the Cincinnati OH area, The Marmalade Lily!
Wedding packages and pricing that INCLUDE your flowers and coordinator
Onsite indoor and outdoor ceremony and reception options
You'll have the entire 9-acre flower farm all to yourself the day of your wedding
Our onsite x-back farm chairs, tables, ceremony benches and gorgeous arbors will save you thousands in rental/delivery fees
Get beautified with your bridesmaids in the comfort of our spacious bridal suite.
Planning meetings six months, three months, and one month out from your wedding to iron out all the details and make the experience enjoyable and memorable.
Want to find out our pricing?
At our venue, our pricing is completely transparent! We will not nickel-dime you for everything. What's even better is that our pricing includes so much that you will not find anywhere else in: reception venue, ceremony sites, flowers, a personal wedding coordinator, chairs, benches, tables, and more! We don't include things that are very much up to your own personal preference like your catering, photographer, etc. However, we have a curated list of AMAZING vendors we can recommend.
Our packages range in pricing from intimate to winter to complete weddings to provide the best, most magical experience Cincinnati OH has to offer!
Click here to look at our wedding venue packages, inclusions and pricing.
What will my wedding look like?
After 5+ years hosting gorgeous weddings every year, we have a ton of the best inspirational albums on our Love Stories blog and we also have our own Pinterest page you'll LOVE!
We'd love to answer any questions you may have!
We have a great FAQ page that will hopefully answer any pressing questions you have! Otherwise, we would LOVE to talk to you more about your wedding!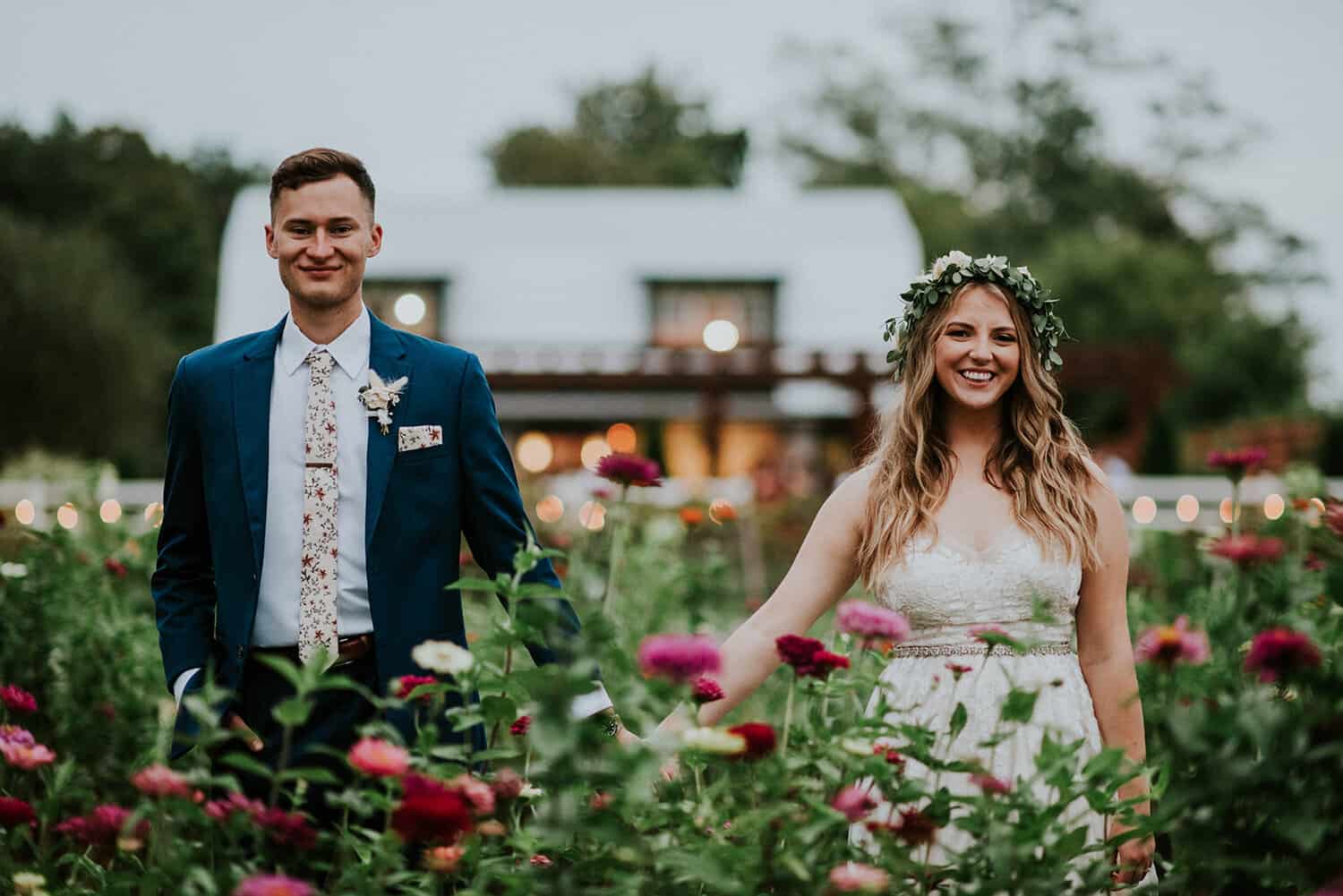 Have you seen our helpful tools and resources?
We strive to be 100% transparent about EVERY detail, so we have a whole page of amazing resources for you including:
Photography credits in order of appearance: Makayla Lynn Photography, Cassidy Alane Photography, Brit Jaye Photography, Ashley Roberts Photography, Jess Woods Photo, Sixteen Fourteen Photography