Our Experienced Wedding & Floralist Team
The Marmalade Lily began as a part-time creative hobby for the owner, Laura, and quickly progressed into a thriving floral and event venue to share the beauty and creativity of floral design with others. The venue is set on our 9-acre flower farm with a pond and barn. Guests love attending events here, and we always see them meandering around the gardens with their hors d'oeuvres in hand.
Our couples love to scatter hi-tops, lawn games, photo booths, and vintage furniture throughout the many little flower gardens. We'll meet with you for personalized consultations at least twice (and once for other special events) to customize your floral designs, floor plans, and anything else you need assistance planning. Hosting special events for loved ones doesn't often happen in life, and we want to treat you like family and create an event for you that's super fun and well-planned! Our in-house floral design is the icing on the cake of all of this…we have a vested interest in making them spectacular!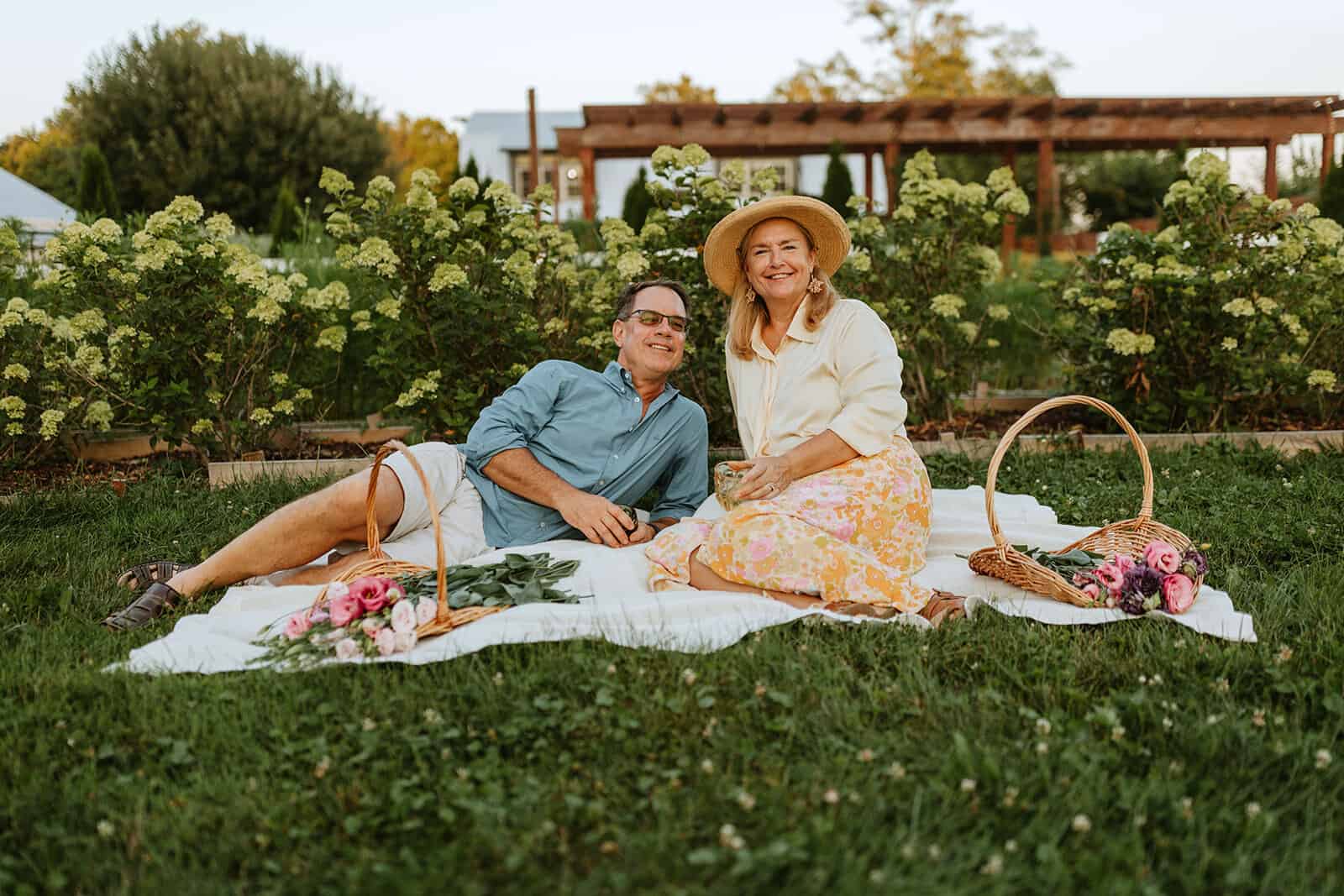 "The Marmalade Lily began as a part-time hobby for me as a homeschool mom and quickly progressed into a thriving floral and event venue to share the beauty of floral design with others. The best part for me is meeting with the clients and getting my hands dirty in the ground planting new flowers. I have five grown children, 3 grandchildren, and a fantastic husband. My business is also my ministry. I have a heart for marriages staying together and always share my wisdom for a strong and happy marriage."
Laura Fisher
Owner, Wedding & Floral Enthusiast